At Facebook, our engineers collaborate to create an open environment where ideas win and are executed quickly. Each week, our engineers will give you a look into what it's like to ideate and build at Facebook in our new "Meet a Facebook Engineer" Q&A series. Check back weekly to hear from different engineers about what problems they're passionate about solving right now, what they're up to at Facebook and what advice they have for you.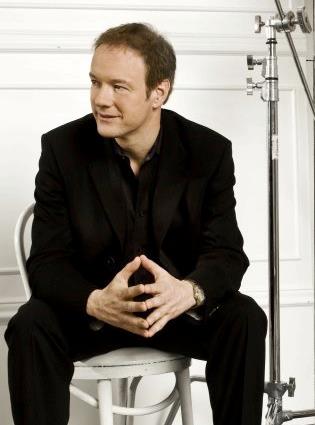 Q: What problem are you most proud of solving at Facebook?
A: Over the last 18 months the Facebook office in Seattle has grown to over 60 engineers, all of whom have delivered significant parts of Facebook including mobile, chat, ads, and more. I am very proud to have been part of this success. I'm excited to help the Seattle office continue to grow and to help Facebook replicate this success in New York and hopefully other cities in the future. In addition to office development, I manage the Places and Ads teams and I am proud of all the features we have delivered. Two examples are the list of places when you check in or tag a photo and the API that large advertisers use to create socially relevant ads.
Q: What problem are you most passionate about solving right now?
A: Growing and broadening the roles of engineers in Seattle and on my team. Facebook is still a young, fast-moving company and I want to make sure that the engineers I work with can take advantage of the opportunities this offers.
On the Places and Ads teams, the theme is taking new social ideas, like leveraging the wisdom of friends, and turning them into real features and getting them to perform. We have some amazing features planned.
Q: What does a typical day look like for you?
A: My favorite part is getting to work with the great people on my team and in Facebook. As a manager, I see my role as creating an environment where great engineers can do their best work. This means the majority of my time is spent understanding the needs of the business and the aspirations of the engineers on my team, and then prioritizing and setting goals so both objectives are met. This is a long way from traditional "command and control" management.
I also spend a lot of time recruiting—interviewing candidates and explaining what we are doing at Facebook in Seattle and why it's a great place to work. This is, of course, self-serving, as it means I'll get to work with more great engineers.The speed at which we move means there is no opportunity to get bored. The challenge is often in keeping up!
Q: Why do you come to work in the morning? Why is the work you do here meaningful to you?
A: At Facebook, in a very real sense, we are inventing the future. We are giving people a voice, we are strengthening and adding value to relationships, we are providing a mechanism for allowing people to engage with organizations they care about, and we are allowing developers to deliver new, social experiences to their users. I believe that together, these things have the opportunity to have a massive positive impact on the world. And it's exciting because there's no road map – no one has done this before at the scale that we are doing it at Facebook.
Q: What advice do you have for engineers?
Work on something you're passionate about. Think hard about if you are doing the most important work for you right now.
Leverage is important. It's very satisfying to be able to get your work in front of 800M people.
Never stop learning new things. Try to work with people who are better than you.