As you might be aware, one of Facebook's oldest and greatest traditions is the Hackathon. Every few months, our engineers decide to stay up all night and just build it. Hackathon is a chance to work on the ideas we've been thinking about for the last couple months, to turn "Wow, wouldn't it be cool if…" into "Hey, I just built this cool thing." The evening typically starts with takeout Chinese food and ends with a dawn breakfast at a local pancake house. In between, Facebook engineers unleash their coding and design talents to build prototypes of projects they've always wanted to build but never had time during their regular hours. Sometimes the best way to find out if an idea is good is to try it out, and that's part of what Hackathon lets us do.

A couple days later, we hold what we call a Prototype Forum and show off the fruits of our labors. Some ideas flop, some make it into Facebook Prototypes, others may start being actively developed into a full-fledged product for global release.
This time, we'd like to share Hackathon with you. Starting the evening of Tuesday, November 3rd at 9pm at night and continuing till dawn the next morning, wherever you work, wherever you are in the world – feel free to offset the hours as you like – we invite you to join in the spirit of hackathon by building that idea you've been thinking about and put together a working version to show the world. We want to do this because we feel that innovation is best demonstrated by bringing ideas to life, even if the first version may not be perfect.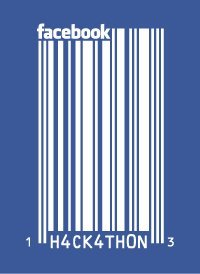 If you'd like to join (or even just to show your support), sign up at this Facebook Hackathon Event, and on the night of Hackathon, join us in creating something! A new website, a clever widget, a fun game, a cool data visualization, a new tools library, a compelling design, or even an art project.
Once you're done, show it off to your friends and family, or post links or video demos of what you've made to our Hackathon Page and check out other peoples' work. Who knows, maybe you'll find someone whose work kicks off a project you'd like to collaborate on it and it becomes the seed of the next great idea! We hope to be able to do this for all our future Hackathons, so help us spread the word!
Yishan Wong, an engineer at Facebook, looks forward to hacking on Tuesday night.