This week, Paul Bissonnette detailed the results of HHVM's first performance lockdown on the HHVM blog. He says the team focused their efforts around improving maximum requests per second, with the largest gains coming from MediaWiki, where they achieved a 19 percent performance improvement.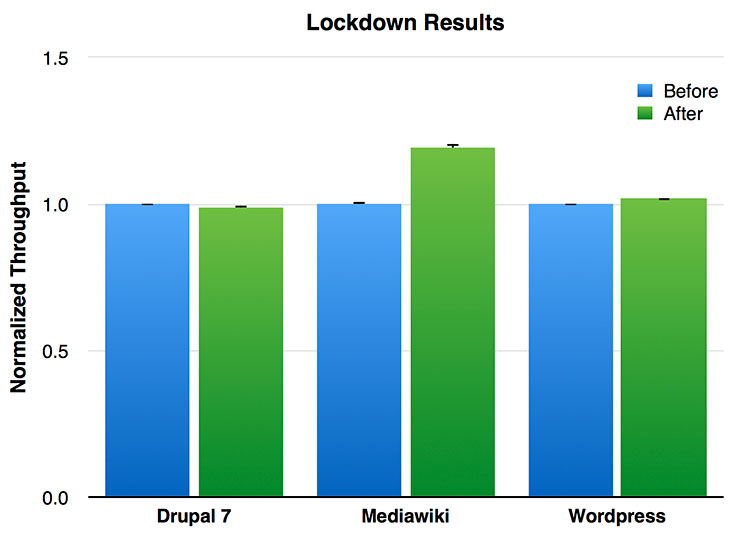 Bissonnette says, "The lockdown offered an opportunity to evaluate our methodology, and work with the community on realistic configurations for the sample data used in our benchmarking. A number [of] important changes to the benchmarking tools and framework configurations were made throughout the course of the lockdown."
Some of the results of the lockdown are summarized in the chart above. You can read more about the lockdown, the PHP results, and the team's methodology on the HHVM blog.