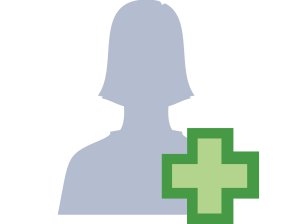 Facebook is gearing up for our fourth straight year participating in the Grace Hopper Celebration of Women in Computing. This year is particularly special for us for two reasons: first, the keynote speaker is our COO Sheryl Sandberg. Second, we're thrilled to announce that we are greatly expanding the Facebook Grace Hopper Scholarship.
We're quadrupling the number of scholarship recipients from 5 to 20 this year. The scholarship awards female university students excelling in Computer Science with the opportunity to attend the Grace Hopper Celebration of Women in Computing conference in Portland, Oregon, on November 9 – 12, 2011. The conference's theme this year is "What If?" and offers incredible opportunities for mentoring, networking, technical and career development.
Since I arrived at Facebook almost a year ago, I've been impressed with Facebook's strong bench of technical women, and our commitment to advancing the cause of women in technology. This conference is a great opportunity for us to be part of the dialogue about the challenges and opportunities that lie ahead.
To apply for the scholarship, please visit the Facebook Grace Hopper Scholarship.
Award Details
Grace Hopper Conference Registration
Airfare to Portland, Oregon
Up to 4 nights accommodation during the conference
$200 food stipend
An invitation to a private reception with Sheryl Sandberg and other Facebook employees during the Grace Hopper Conference
An all-expenses-paid visit to Facebook headquarters in Palo Alto, California
Important Dates
Friday July 1, 2011: Applications for the Grace Hopper Scholarship must be submitted in full.
Friday August 5, 2011: Award recipients will be notified by email of their acceptance.
Eligibility
Enrolled full time at a university anywhere in the world.
Pursuing a Computer Science, Computer Engineering, or related technical major.
Other criteria as decided by Facebook in its sole discretion. Facebook complies with all equal opportunity laws.

Jocelyn is director of engineering at Facebook.