Raylene Yung joined Facebook right out of school in 2009 and went to work on the News Feed team. After two years on News Feed, she worked on the Timeline, Friend Lists, and privacy teams. Read on to learn about the history of News Feed stories, how Raylene thinks about sharing on Facebook, and her recent transition into an engineering manager role.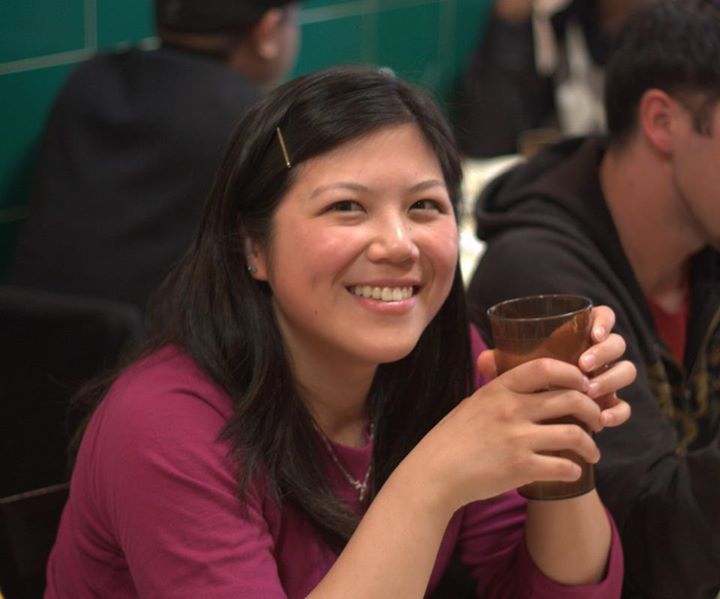 Q: How did working on News Feed change how you think about the way people see stories on Facebook?
A: I spent my last six months on the News Feed team re-thinking how we create News Feed stories. How does someone posting a photo, followed by your friends liking it and then commenting on it, become a story? People might not even remember this, but back in the day there was no concept of "10 of your friends shared a link." It'd be 10 different shares, or we would just try to choose the best one we could and show only that story in News Feed. We evolved this and made it really easy to create stories that were "10 people shared a link" or "50 people wrote on your wall for your birthday."
Q: How did you go from News Feed to working on Timeline?
A: One of my teammates ended up moving to Timeline because it leveraged a lot of the same technology that was used in News Feed. Timeline is all about aggregations of content — 20 people wrote on your wall for your birthday, or you made 100 friends in December, etc. My manager actually encouraged me to switch teams, pointing out that it would be a great opportunity for me, given how closely what I'd been working on would apply to the new product. I don't know if I would've left News Feed if I hadn't been approached, but it was a good move for me.
Q: You've worked on some of Facebook's most personal, user-facing products. Did you join with that intention?
A: I was definitely a Facebook user when I joined — I went to Stanford, so we got it pretty early as far as schools go. But I was most excited about the problems underneath. I'm not as focused on the front end and thinking about how something looks and feels when you interact with it on Facebook, but I like the idea that I'm building a system that powers these types of interactions and stories.
Q: What problem are you most excited about working on right now?
A: I'm most excited about making sure people using the site really understand how privacy works. For users, it's a question of whether they understand who can see their content and if they feel empowered to share on Facebook. Do they feel like when they publish a photo, they know who's going to see it and how it will look to them? It might not be the most glamorous work — it's making settings easier to use, adding more powerful privacy controls, and working on some really complicated code — but it's an interesting new challenge.
Q: You became a manager a few weeks ago. How is that transition going?
A: My team is only three people, so in a lot of ways it doesn't feel like a big switch because I'm still writing code and I'm still working side by side with the people on my team. I think the only thing that has changed is as a manager, I have more of a responsibility to other teams and other people within the company. I think when you're an individual contributor it's more about the technology — these are my algorithms and this is the data model that I designed and that I own. As the manager of a team, you think about how individuals work together and serve as the contact person for that team with the rest of the company.
Q: What advice do you have for people coming right out of school and looking for software engineering jobs?
A: I think the time when you're right out of school is the best time to learn from your coworkers and grow technically. I know people say that when you're young you should follow your heart and choose what will make you happiest, but I think it's really hard to do so when you're unsure of what will fulfill you most in the long run. Embracing your career and taking pride in your work is not a bad thing.
For example, I almost went to work at a hedge fund right out of school because the job was in Manhattan and I really wanted to live there and have that exciting new life. But then I asked myself where I would learn more, and I chose Facebook even though it was down the street from my school. I feel like I've learned so much more about technology and being a good engineer here than I would have had I chosen the other job just to live in New York City.